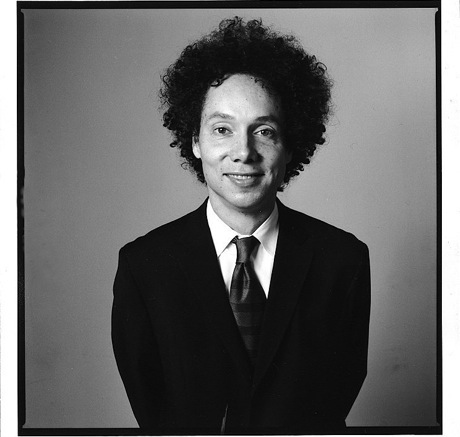 Born on September 3, 1963 in Hampshire, UK, Malcolm Gladwell is the best selling author of books like Blink, Outliers, Tipping Point and What the Dog Saw. Inspired by his Jamaican mother who wrote a book titled, Brown face, Big Master, Gladwell became a journalist and since 1996 he has been on the staff of  The New Yorker magazine. In 2005, Time magazine included him in its list of 100 most influential people. Gladwell's books generally deal with social psychology and all four have been best sellers.
Some of his famous quotes include:
"The key to good decision making is not knowledge. It is understanding. We are swimming in the former. We are desperately lacking in the latter."
"Instinct is the gift of experience. The first question you have to ask yourself is, 'On what basis am I making a judgment?' … If you have no experience, then your instincts aren't any good."
"Truly successful decision-making relies on a balance between deliberate and instinctive thinking."
"The Tipping Point is the biography  of an idea, and the idea is very simple. It is that the best way to understand the emergence of fashion trends, the ebb and flow of crime waves, or, for that matter, the transformation of unknown books into bestsellers, or the rise of teenage smoking, or the phenomena of word of mouth, or any number of the other mysterious changes that mark everyday life is to think of them as epidemics. Ideas and products and messages and behaviors spread just like viruses do."
"We are so caught in the myths of the best and the brightest and the self-made that we think outliers spring naturally from the earth. We look at the young Bill Gates and marvel that our world allowed that thirteen-year-old to become a fabulously successful entrepreneur. But that's the wrong lesson. Our world only allowed one thirteen-year-old unlimited access to a time sharing terminal in 1968. If a million teenagers had been given the same opportunity, how many more Microsofts would we have today? To build a better world we need to replace the patchwork of lucky breaks and arbitrary advantages that today determine success – the fortunate birth dates and the happy accidents of history – with a society that provides opportunites for all."
"If you work hard enough and assert yourself, and use your mind and imagination, you can shape the world to your desires"
"We are too much in awe of those who succeed and far too dismissive of those who fail. And most of all, we become much too passive. We overlook just how large a role we all play—and by "we" I mean society—in determining who makes it and who doesn't."
Born on September 3, 1971 in New Delhi, Kiran Desai is the winner of the 2006 Man Booker Prize. The Daughter of famous writer Anita Desai, Kiran made a mark with her second book, The Inheritance of Loss. Her first book Hullabaloo in the Guava Orchard was publishes in 1998. She is currently in a relationship with Nobel Laureate Orhan Pamuk.